May is National Meditation Month. To celebrate a practice that is near and dear to us at Cross Campus (check out our meditation rooms!), we spoke to Santa Monica member Dina Kaplan, the founder and CEO of The Path. They have an amazing retreat in Sedona, Arizona called Mela that you can read about below.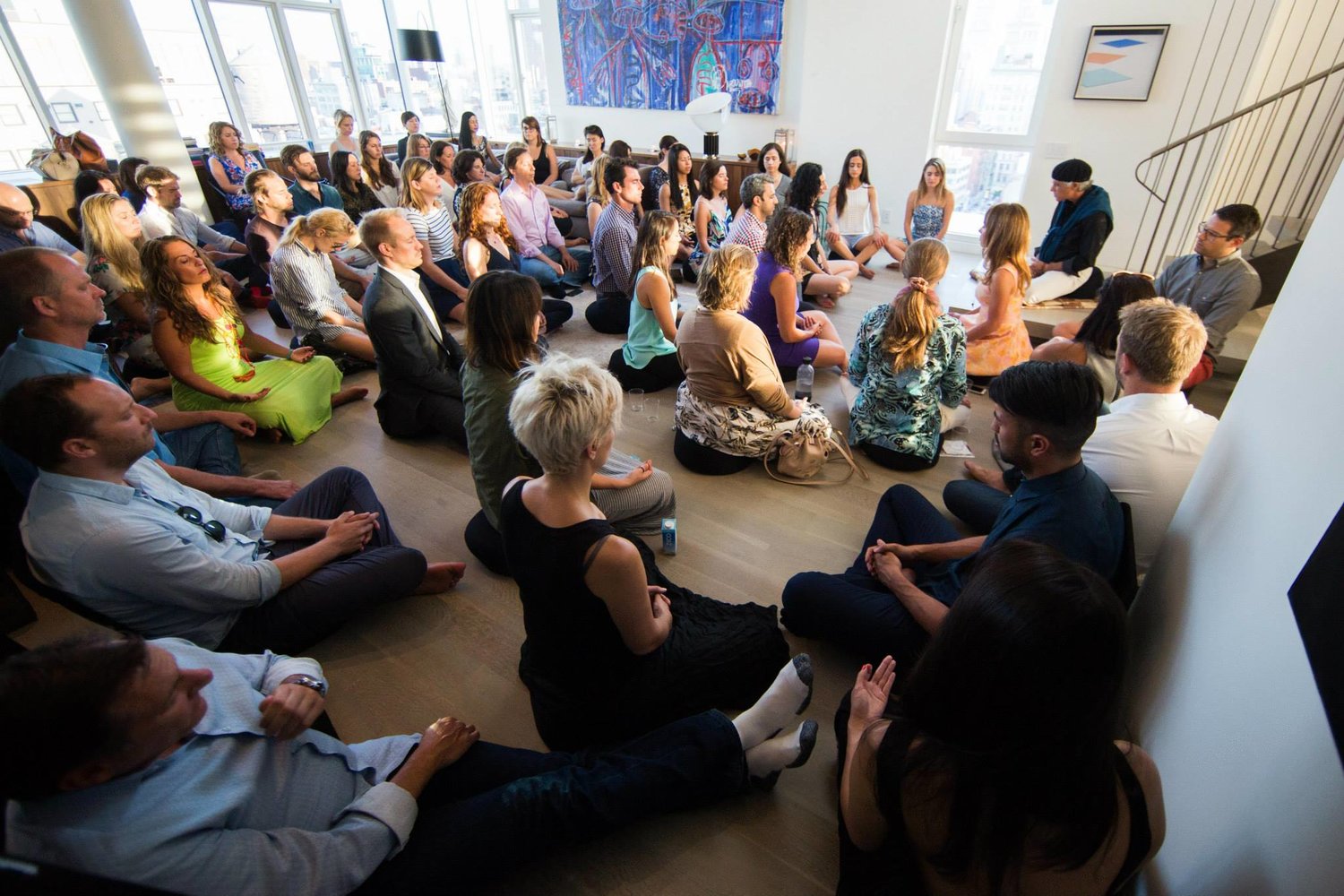 The Q+A
Q. Introduce yourself to our readers!
A. Hi, I'm Dina Kaplan. I'm the founder and CEO of The Path, which teaches meditation for the modern mind.
Q. What brought you to this line of work?
A. I co-founded and helped run a tech start-up for seven years which was quite an experience! We raised a ton of venture capital and built a huge site. And the company started really growing too. But as the company scaled, I lost myself. I didn't know how to be myself – playful, fun, kind, and warm – while in the role of "tech founder," which I thought meant I needed to be tough and just work all the time!
I ended up having panic attacks constantly while running the company and being in the press literally every day. It was so bad I couldn't walk down a street in NY, where the company was based, for 2 years, and I couldn't take the subway. I lived in fear of passing out in the middle of a NYC intersection and having a cab roll over me, so I wouldn't even look good for the funeral!
Finally, one day when I couldn't cross the street to get to my office, I decided: this isn't worth it. That very week I was on the cover of The New York Times Business section, but nothing was worth not feeling healthy enough to walk across a street. So I left the company, booked a one-way flight to Bali, and ended up traveling around the world for 2.5 years!
During that time I fell really hard into meditation. It started because I happened to walk off a plane in Delhi at the same time as a guy who asked if I had plans for India; I said no, and he invited me on the spot to join him on a retreat! I thought it was a date but it was a 12-day silent meditation retreat—who knew!? During that retreat, I had an inspiration that the meditation was going to make me a better person, and that everyone should have the chance to do this. But a voice came to me that said, "You can make this easier, and more fun, and more beautiful— you will start a company to make meditation more accessible for people in America, and you will call it The Path." I then knew what my life mission would be! I ended up traveling for two more years, but when I came back to the US, I founded The Path one month later.
‍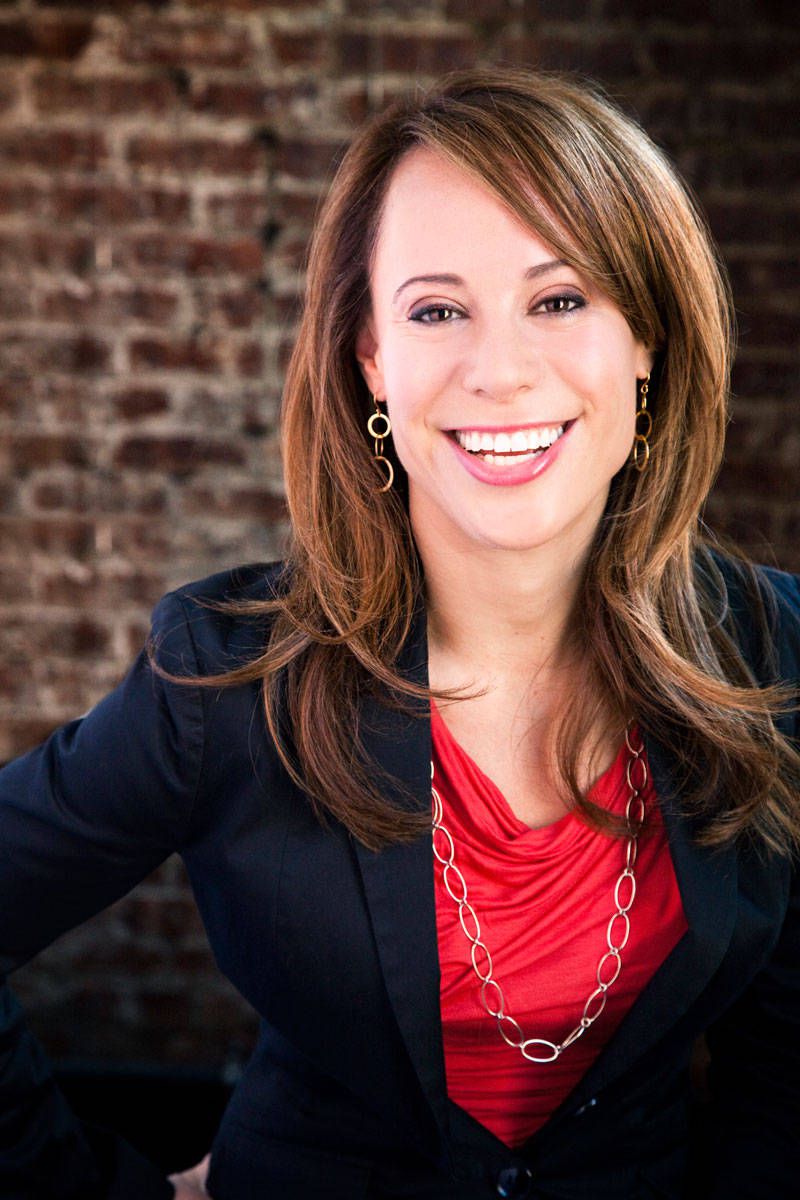 Q. You mentioned that you had no female role models to look up to when you worked 7.5 years in startups. Are there any female role models you look up to now? If yes, who and why?
A. There were really almost no women that I knew of founding and running tech start-ups when we launched Blip. Now, I look to Ruzwana Bashir, who is warm and kind and funny and so real, and so many other women who are successfully and gracefully running start-ups. Things have really changed in the last 10 years! (Editor's note: Ruzwana Bashir is a British entrepreneur, founder and CEO of Peek.com, a travel company based in San Francisco, CA.)
Q. Other than yoga and meditation, is there anything else you enjoy doing to stay #worklifebalanced, Cross Campus's motto?
A. I run every morning. Literally around the block! It's probably a 4-minute run, but I work up a sweat and do it each day and it feels great to get outside first thing every morning. I speak to my friends a lot. I travel to beautiful places, and I also pretty much go off my phone when I stop working at 7pm each evening. I think about being "digital off". I might order a Lyft to get home, but I'm not looking at my phone when I'm at dinner or out with friends at night. I think that's really important—I don't even want to look at my phone when I'm with someone in person!
Q. Tell us about Mela. How can entrepreneurs and attendees benefit from meditation?
A. Mela is the manifestation of my dream, of the vision I had on my first retreat in India. It will be beautiful and fun and full of light. You'll be surrounded by amazing people "do-ing" just like you are. Meditation will be taught by two of the best teachers in the world, Sharon Salzberg and Will Kabat-Zinn. We'll also hike, do yoga, enjoy sound baths, listen to live music, and more! I'm so excited—come join!
Mela will also give you the tools to de-stress at home and for a daily meditation practice. It will bring you into a community of meditators who can support your daily practice.
I invite everyone at Cross Campus to join us. Visit thepath.com/mela and use the password "sit" to gain access.
Q. Any words of wisdom from your life experience/journey that you'd like to share with your fellow members at Cross Campus?
A. Take breaks. Turn off your phone when you stop working at night, as much as you can. Enjoy vacations. Have a little bit of fun each day. Take classes in things you're curious about that have nothing to do with work. Have friends that don't benefit your business in any way. Laugh as much as you can. And spend as much time in nature as you can when you're not working!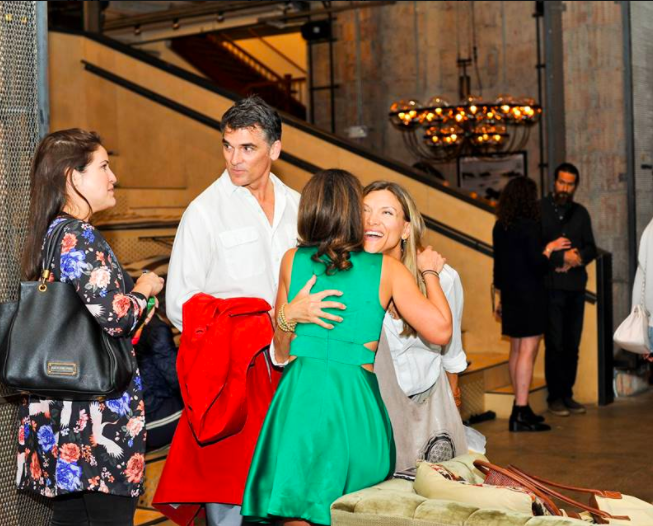 Learn more about Mela here. Use the password "sit" to access the website.
Interested in bringing your business to Cross Campus Santa Monica? We have coworking, private offices of every size, meeting space, and event space to fit all of your business needs. Schedule a free tour to get your membership started today.