After Silicon Valley, what's the next biggest startup hub that comes to mind? If you chose Silicon Beach, you wouldn't be wrong. But if you chose Downtown LA, brownie points for you! Downtown LA now hosts a myriad of co-working and office spaces, and Grid110 is in the center of it all to help struggling startups and entrepreneurs reach their goals. If you're an entrepreneur trying to get your venture off the ground, read on for more on Grid110, an enterprising non-profit at our Downtown LA location.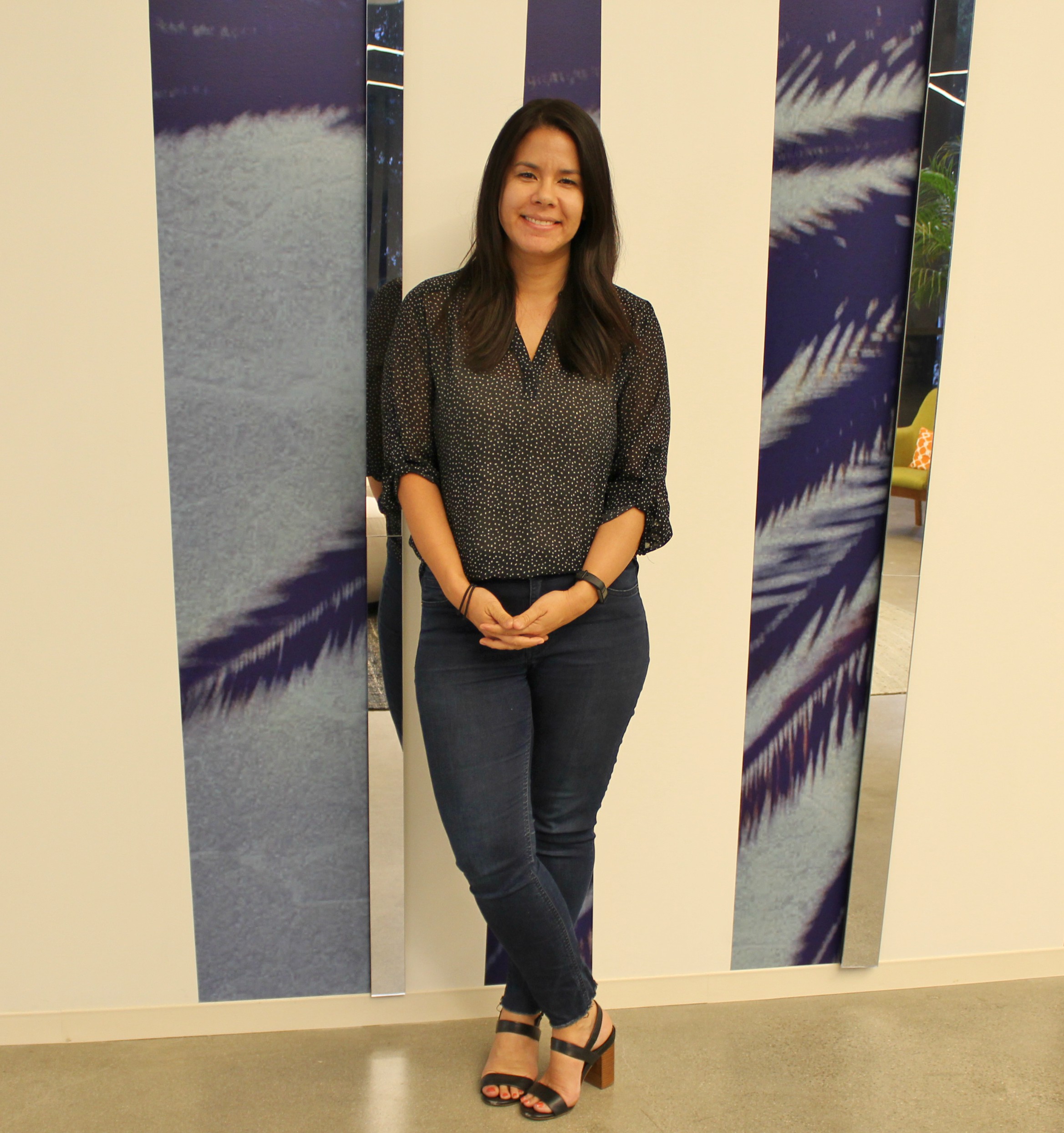 The Q+A
Q. In one sentence, describe who your company is and what you do.
A. Grid110 is an economic and community development non-profit that focuses on activating the startup ecosystem in Downtown Los Angeles by providing early-stage startups with access to accelerator-style programming, mentoring, and other resources.
Q. What is the problem you're solving?
A. When the founding team started meeting three years ago in mid-2014, we saw the concentration of startup community activity taking place on the Westside and wondered what we could do about fostering a similar sense of community here. We talked a lot about why there weren't more startups physically here and potential solutions to encourage that. At the time, there was about 6 million square feet of empty office space in the central district of Downtown LA. Originally, we thought the problem we were solving was creating appropriate small/shared office space options for early-stage startup teams while helping building owners activate their empty spaces with tech/creative companies. This was before shared space/micro-office options like Cross Campus existed here. As more office space options became available in DTLA (there are now 10+ co-working/shared office space options), we realized that providing access to programs/resources and finding ways to help build the community with other partners was the direction we needed to focus on. We want to see more startups build in DTLA, move to DTLA, hire in DTLA, succeed in DTLA. We want to be a central hub for the resources, events, and programs that are already available here and help amplify the activity.
Q. What brought your company to Los Angeles, and what do you like about the startup ecosystem here?
A. Grid110 was born in Downtown LA two years ago (2015) to specifically support the growth of the startup ecosystem. The founding team all lived and/or worked here, and felt strongly that Downtown had the potential to be the next startup/tech hub. We love the diversity of products and services being created in LA. The broader ecosystem is in a very special growth stage. While it's not as mature as other more prominent markets, there's a strong sense of community and collaboration across the region. With entertainment/media being the most prominent industry in LA, the pairing of wildly creative minds with entrepreneurial pursuits.
Q. How has being a part of the Cross Campus community helped you or your business grow?
A. We absolutely love being part of a larger community. Grid110 was previously in a private office, and while it was great to have dedicated private space, community is a fundamental pillar of our organization, but something we always felt like we were having to bring into our space. We also spent a lot of time and resources on the overhead and operations of running our space. The resources and amenities available here at Cross Campus are outstanding, the space is inspiring, and the community feels like extended members of our team. Our partnership with Cross Campus has immediately allowed us to scale our programming in terms of the number of individuals and companies we are able to serve. We're incredibly thankful for this opportunity.
Q. What has been your most satisfying moment in business?
A. Our business revolves around supporting other entrepreneurs and their businesses. When our companies wins, those are the most fulfilling moments. It's validation that the support we offer is helping them, whether in small or hugely meaningful ways. When one of our companies lands a big deal, wins a pitch competition, expands their team with a new hire, gets their first office space, or (most recently) closes a round of funding or gets acquired, those are the moments that remind us why we do what we do.
Q. Tell me about a time you failed at a goal you needed to achieve.
A. While I'm fairly new in my role as Executive Director, I've been a part of Grid110 since the inception as a co-founder. We set fundraising and time commitment expectations for the team in terms of how we could collectively support the organization, which has been completely voluntarily run until recently. I was the only co-founder that didn't work for myself or out of the Grid110 space, and had full-time responsibilities elsewhere; I was previously with General Assembly. While I supported our backend operations and administration, I often felt like I wasn't contributing enough and disconnected to the companies going through our programs, that I could and should have been doing more. It felt like I wasn't doing enough or carrying my weight. The opportunity I have now allows me to rectify that in a way and put everything I have into making our programs successful.
Q. What are some of the characteristics of people that have been successful at your company?
A. In answering this, I'd actually like to focus on the key characteristics of the founders that have gone through our programs, which is ultimately why we want to work with them in the first place. Our founders possess a strong vision and a deep knowledge of their industry, believe in the value of community, are coachable and are open to and seeking feedback, and are innovative and creative thinkers building something they're passionate about.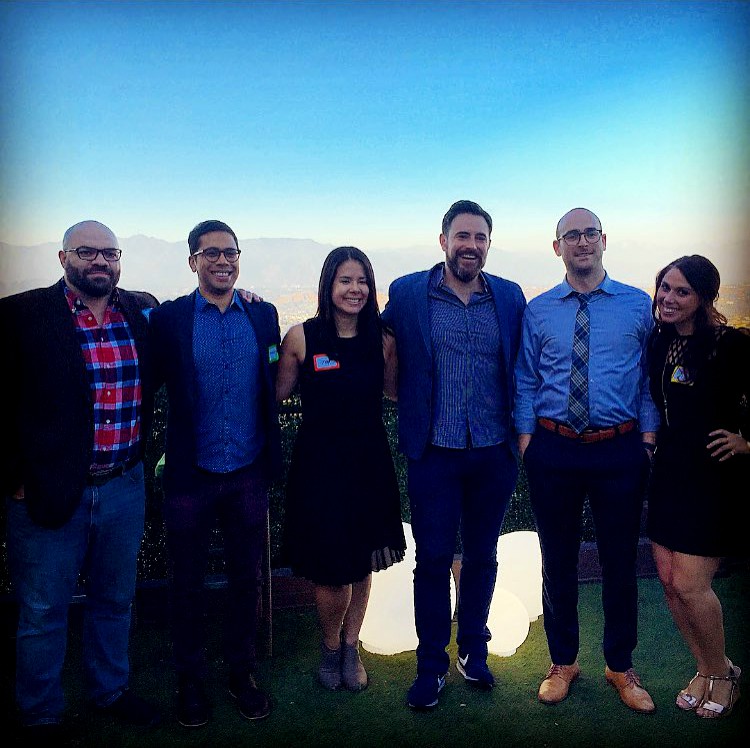 Q. If your company were a Hogwarts house, which one would it be and why?
A. Full disclosure: I had to look up the descriptions of the various houses because I've only watched a few of the movies! I'd have to say Gryffindor since it's described as the house of the daring and the brave; those are defining characteristics of an entrepreneur building something from the ground up. But I think there are a few dashes of Slytherin and Ravenclaw in the mix as well!
Q. Who do you respect the most, and why?
A. I respect mavericks and risk takers, those who have the audacity to think differently and the confidence to pursue it. At the top of my list are Steve Jobs and Elon Musk. But I also have endless amounts of respect for my parents (and parents in general), for giving me both the structure and freedom to follow my own path in life and being a constant source of encouraging support.
Q. Where do you see yourself and your business in 10 years?
A. There are a lot of things we'd like to explore and accomplish through Grid110, but in being an early stage startup organization ourselves, we recognize the importance of being agile and nimble to the needs of our audience and the larger community. Our long-term vision is to help position DTLA as a major tech/innovation hub, and potentially expanding our programs to other areas. I see DTLA truly living up to its potential as the dynamic city center of LA and being home to something similar to New York's Civic Hall, a multi-tiered innovation center bringing together the best partners, brands, and brains in the city. Personally, I hope to continue working within a space that's driven by mission and innovation.
‍
You can learn more about Grid110 on their website and through reading up on their Fall 2017 programs on Medium.
Interested in bringing your business downtown? We've got coworking, offices for teams of 1-60, meeting space, and event space to fit all of your business needs. Schedule a free tour to get your membership started today.