Nutrition on the go is tough. Attempting to balance friends, family, career, and sleep can often lead to an imbalanced diet, with the average person turning to vending machine snacks and fast food. With ICONIC Proteintaking over stores and shelves everywhere (including Sprouts Farmers Market and The Vitamin Shoppe!), never worry about nutrition and convenience again; the Cross Campus Santa Monica-based team provides nutritious, hydrating drinks with fiber, grass-fed protein, and globally-sourced superfoods.
We sat down with Founder & CEO Billy Bosch to find out more about the product and the team.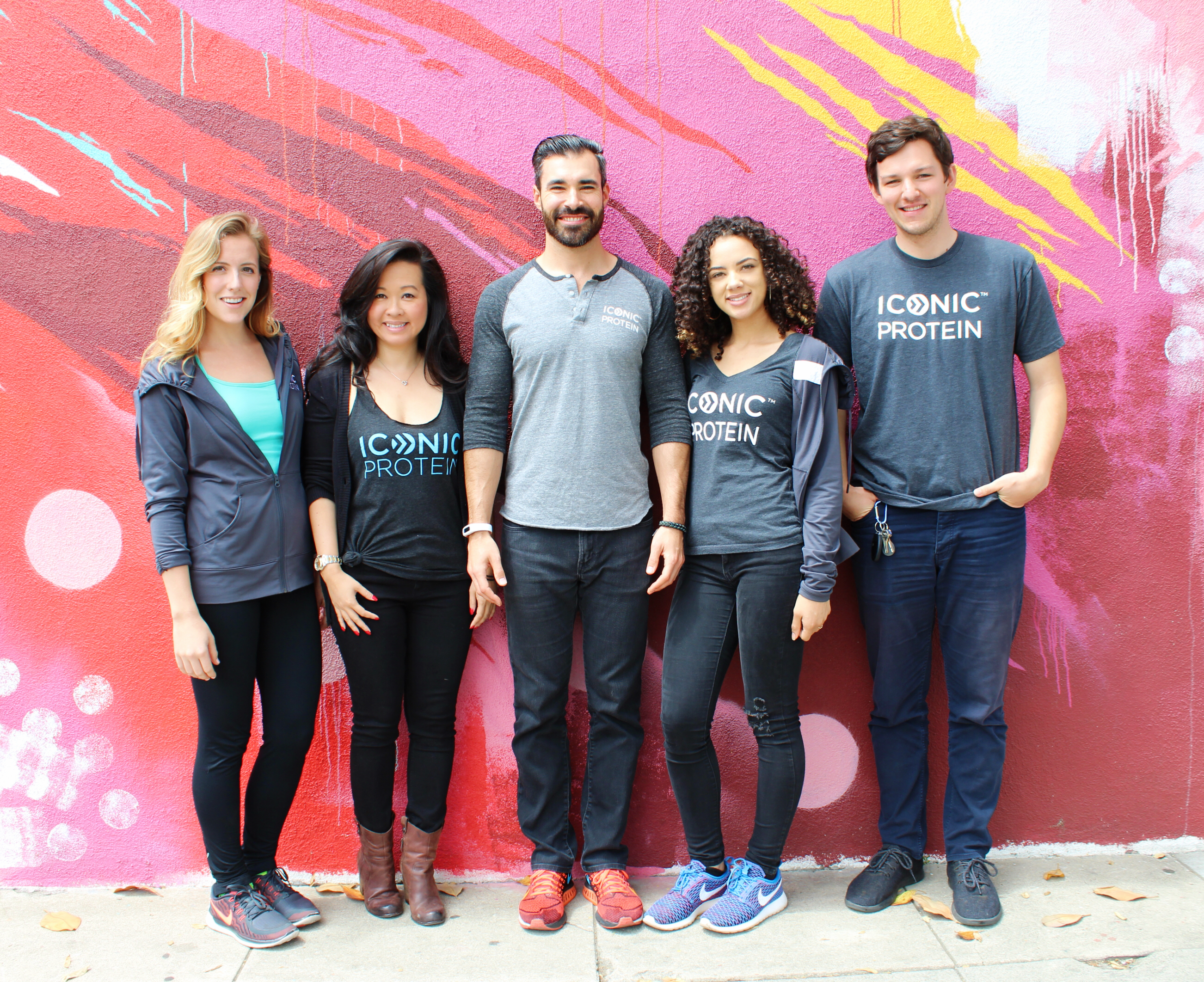 The Q+A

Q. In one sentence, describe who your company is and what you do.
A. ICONIC Protein makes snack drinks for people who want healthy snacks that taste delicious.
‍
Q. What is the problem you're solving?
A. We make a healthy, convenient snack that people can grab while they're on the go to feel energized, hydrated and satiated. We like to call it "a protein drink for people who don't drink protein drinks" because we're so much different than the traditional artificial ingredient-laden, chalky protein drinks that people are used to having after a workout. Our ICONIC Protein beverages have a delicious taste and totally unique, functional flavor profiles like Coconut Matcha and Golden Milk (Turmeric + Ginger).
Q. What brought your company to Los Angeles?
A. ICONIC Protein was founded in New Orleans, but we relocated to Santa Monica last year for a few reasons including proximity to investors and a larger industry-specific talent pool. It was also an opportunity to be at the epicenter of all new things in health, wellness, and fitness. Santa Monica is definitely a great place for startups to connect, network, and share ideas, and being part of the Cross Campus community has helped to jump-start those collaboration efforts.


Q. Cross Campus's motto is #worklifebalanced. How does your team stay #worklifebalanced?
A. Being #worklifebalanced is very much a part of ICONIC Protein's company culture, which is why we offer unlimited vacation, fitness reimbursements, and remote working opportunities. On top of that, we find times throughout the year to bring the company together for adventure and wellness retreats. Late last year, we had a team ski retreat to Breckenridge, and this past spring, we had the first-ever ICONIC Regatta sailing boats off the coast of Newport Beach. We're big believers in the importance of getting outside of the office to decompress and enjoy what nature has to offer.
Q. What has been your most satisfying moment in business?
A. Seeing this product land on a new store shelf. Luckily, that's been happening frequently!
‍
Q. Tell me about a time you failed at a goal you needed to achieve.
A. We've set some pretty aggressive sales goals for this year, and we had one month where we just missed the mark on sales. Our team had to collectively pull together and put in the time and hard work to not just hit our goal for the next month, but to exceed it so greatly that we were able to make up for missing the goal the previous month. As a result of our team's hard work, I'm proud to say that we recently hit a new sales milestone and are back on track—it's been a satisfying moment in my career, for sure.
‍
Q. If your company belonged to a Hogwarts house from Harry Potter, which house would it be and why?
A. The Gryffindor House is associated with bravery, courage and adventure, so I'd have to say that Team ICONIC would be part of Gryffindor. We've had to be brave and show courage in order to change the industry and go up against some of the biggest brands in the protein space. And as I've mentioned, our team loves a good adventure!
Q. What are some of the characteristics of people that have been successful at your company?
A. Our company defines success not just by sales numbers, but on the happiness and satisfaction of our employees and the impact we make in the community.
‍
Q. Who do you respect the most, and why?
A. Richard Branson. He's just the man. Who else can have so much fun while creating so many stellar businesses.
‍
Q. Where do you see your business in 10 years?
A. In every household in America!
Learn more about ICONIC Protein here.
‍
Interested in bringing your business to Santa Monica? We have coworking, private offices of every size, meeting space, and event space to fit all of your business needs. Schedule a free tour to get your membership started today.