We have a complicated relationship with time. We dread the sound of our early morning alarms. We eagerly count down the minutes and seconds until our kitchen timers sound off, signaling that our meal is ready.
Sometimes, whether we're trying to catch more zzz's or catch up before a deadline, we wish we had a few more minutes. Sometimes, we can't stand the ticking of the clock and wish we could fast forward to whatever exciting thing we're waiting for. Despite having 24/7 coworking spaces at our disposal, we all wish we could adjust that number to 25/7!
No matter the situation, we all could use some advice on how to better manage our time. Read on for time management tips from successful people across multiple industries, and learn a thing or two about getting more from your day. Remember, it's not about how much time you have - it's about how you use the time that you have!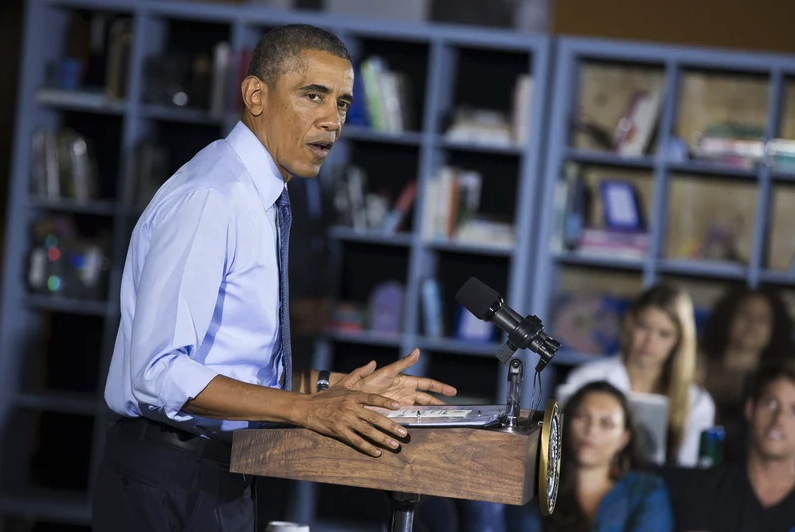 1. Barack Obama, 44th President of the United States
"You'll see I wear only gray or blue suits. I'm trying to pare down decisions. I don't want to make decisions about what I'm eating or wearing. Because I have too many other decisions to make."
Research shows that your mind can only make a set amount of decisions each day. The further you push yourself to think and decide as the day goes on, the harder it is to do so. That's why people meal prep and lay out their clothes for the next day; it doesn't just save time, it saves brain power! And when you're the leader of the free world, you'll need a bit more than the average person, particularly when you're traveling to Silicon Beach to speak at Cross Campus.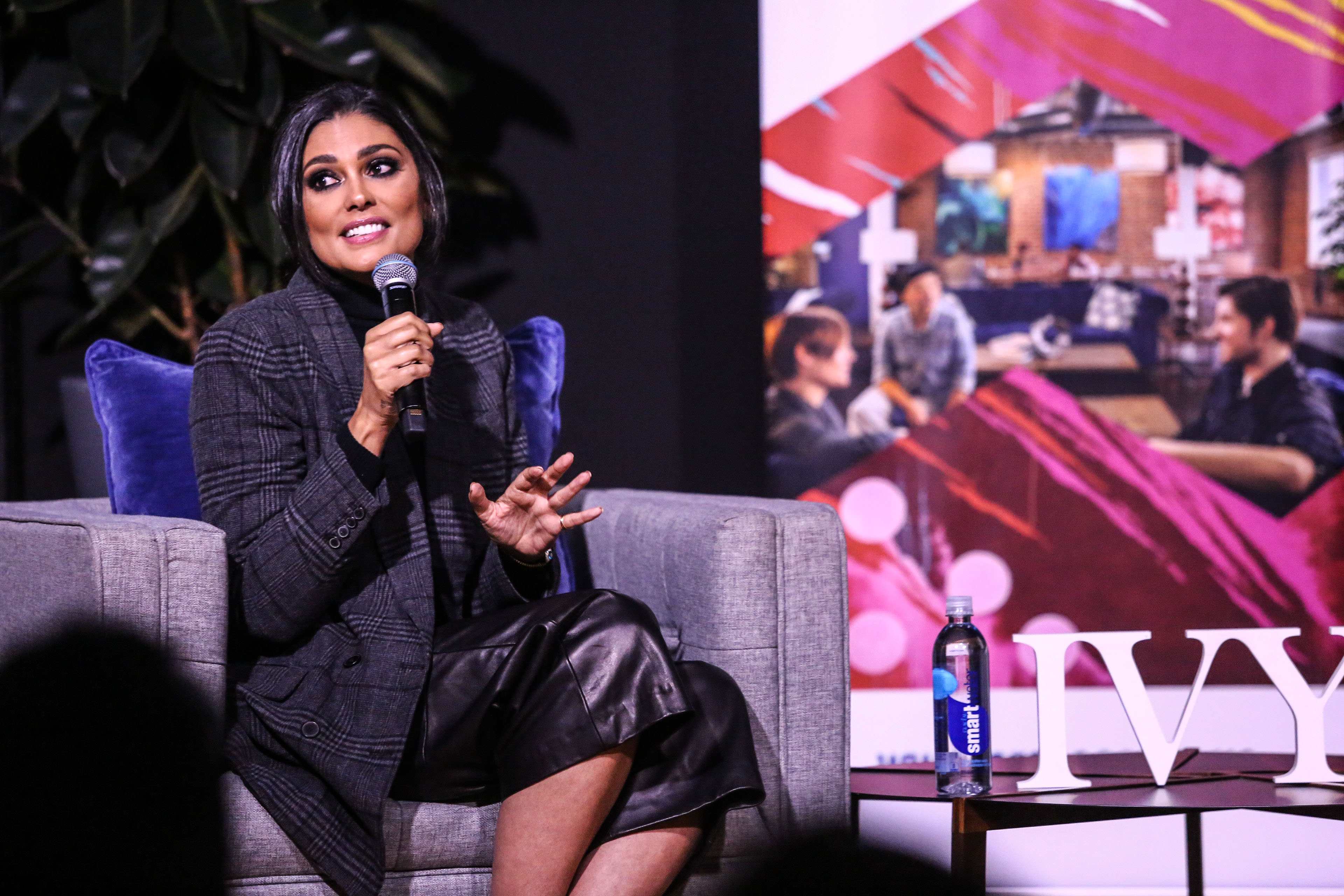 2. Rachel Roy, Fashion Designer & Philanthropist
"The older I get, the more I realize just how valuable time is, and giving my time to someone is a generous act and vice versa. I try to make conscious choices as to who I give my time to because that time can never be taken back."
As the head of a fashion empire and a single mother of two, Rachel Roy understands the value of her time. Time spent is time spent, and there is no rewind button. Between her family, her brand, and her philanthropic work, Roy is the epitome of the person who does it all, and you can be too! Spend your time with projects and people wisely, and catch more words of wisdom from Roy during her visit to Cross Campus Downtown LA.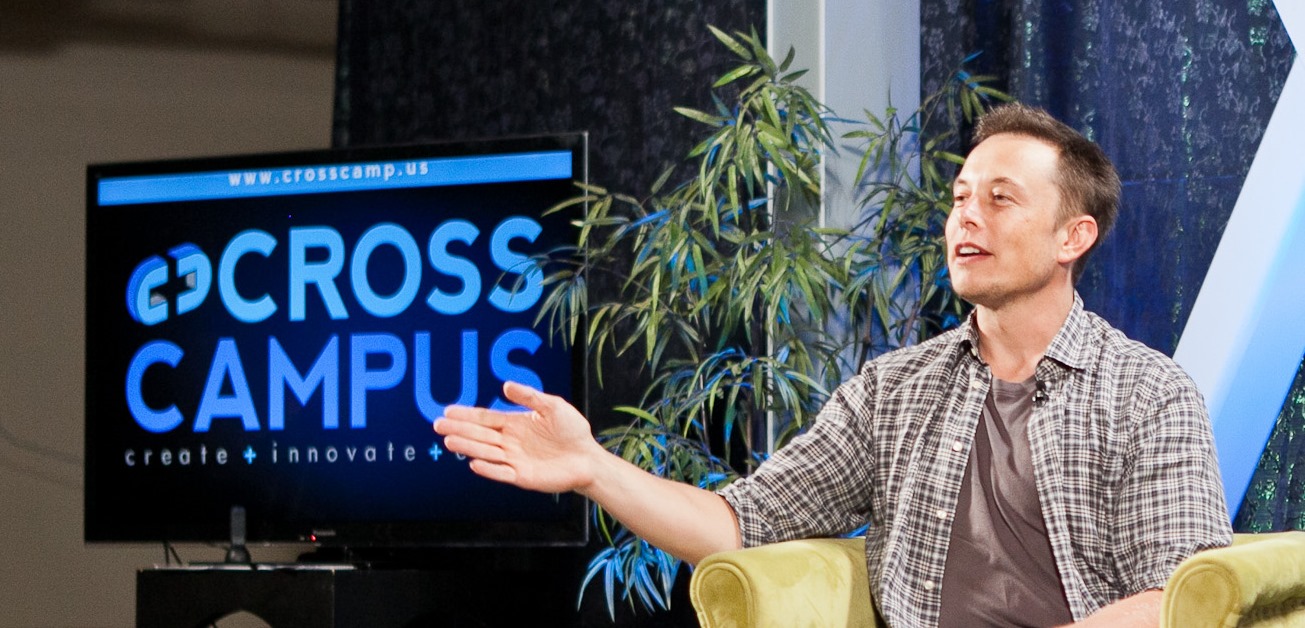 3. Elon Musk, Founder of SpaceX, Tesla, & Nueralink
"I think it's very important to have a feedback loop, where you're constantly thinking about what you've done and how you could be doing it better. I think that's the single best piece of advice: constantly think about how you could be doing things better and questioning yourself."
Maybe you already have a great routine that keeps you productive. Even so, Elon Musk teaches us that we should never stay happy with the status quo; appreciate it, but always try to think up ways to improve. Musk's thought process, quest for improvement, and love of the feedback loop led him to think of the Hyperloop, which he first teased during a visit to Cross Campus Santa Monica in 2012.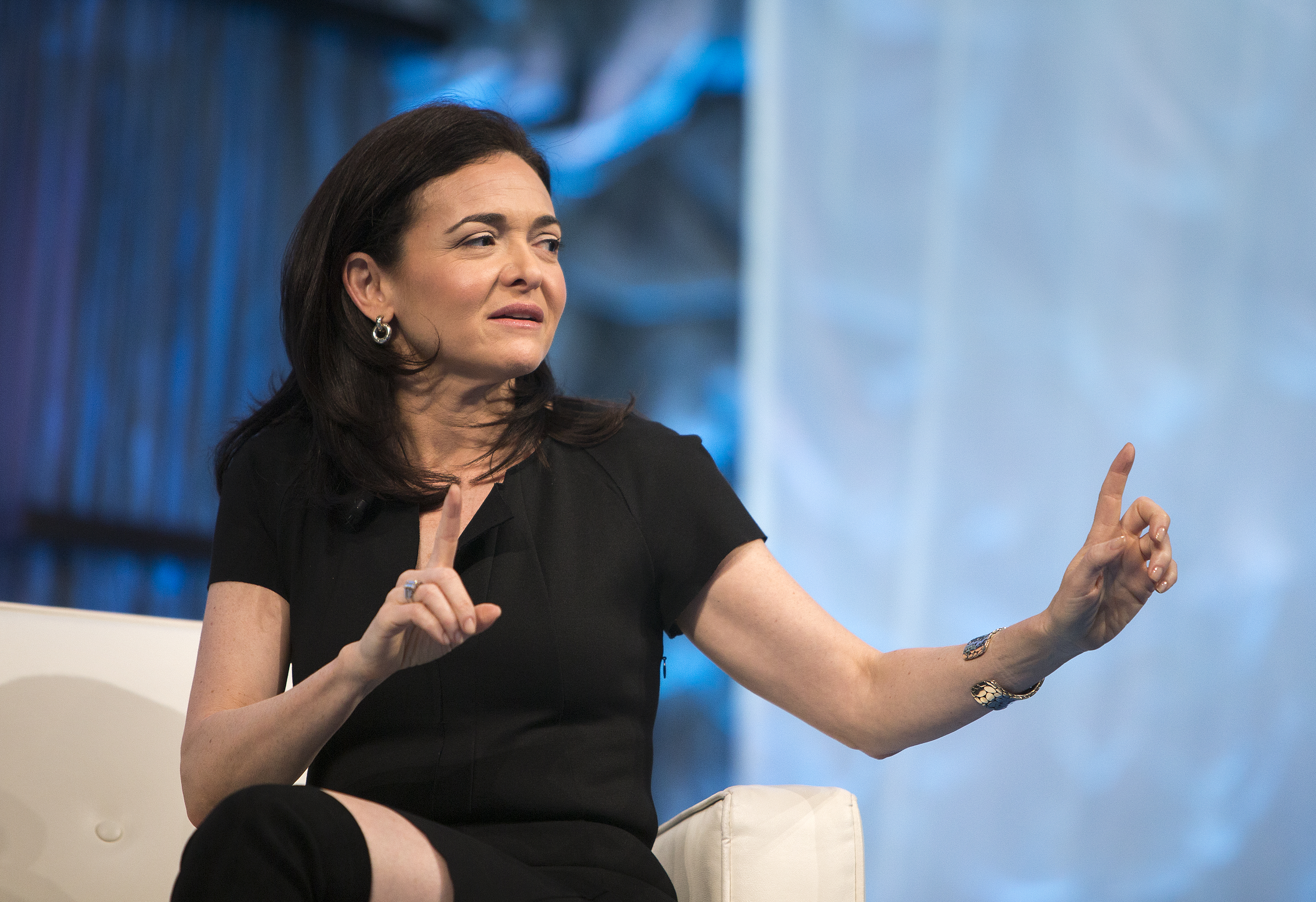 4. Sheryl Sandberg, COO of Facebook & Founder of LeanIn.org
"Try to answer emails immediately. 'Done' is better than perfect. People underestimate how opening up your emails again is so time-consuming because you read it again."
Perfection is a funny thing. Many of us strive for it, but many of us know that perfection is impossible (and that's okay!). As the COO of one of the biggest tech companies in the world and the founder of a 501(c)(3) that helps women in the workplace, Sheryl Sandberg manages many people and has no time to pore over her inbox. Take a leaf from Sandberg's book (or inbox) and reply to your emails when you first open them; you may be surprised at how much extra time you have for other projects and endeavors.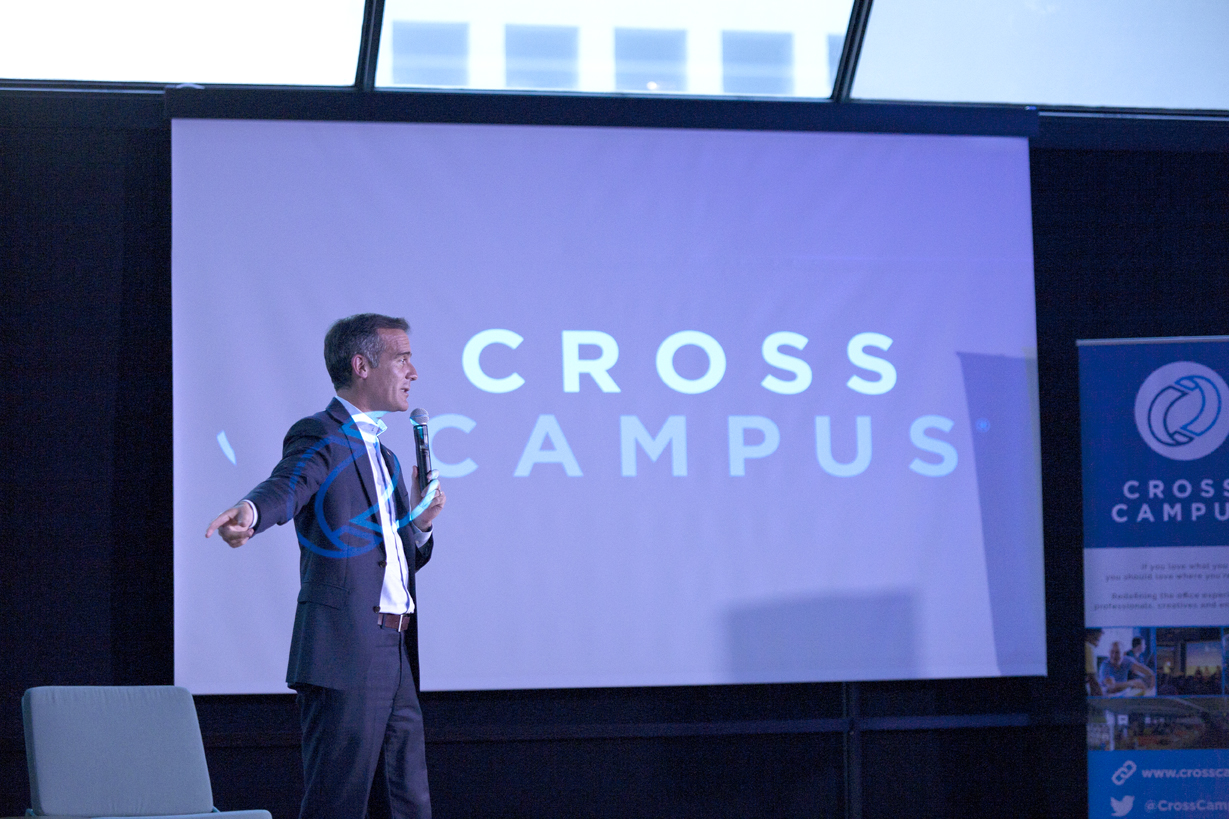 5. Eric Garcetti, Mayor of Los Angeles
"Schedule every second of every minute of every hour of every day."
Reminders, alarms, and calendar invites are what help keep the busiest man in Los Angeles on track. However, Eric Garcetti takes the concept of scheduled time management to the extreme by scheduling out absolutely everything down to the second; we're talking meals, work outs, TV time, speaking engagements at Cross Campus, and much more. Come to think of it, we could probably benefit by doing the same...starting with limiting our time spent binge watching on Netflix.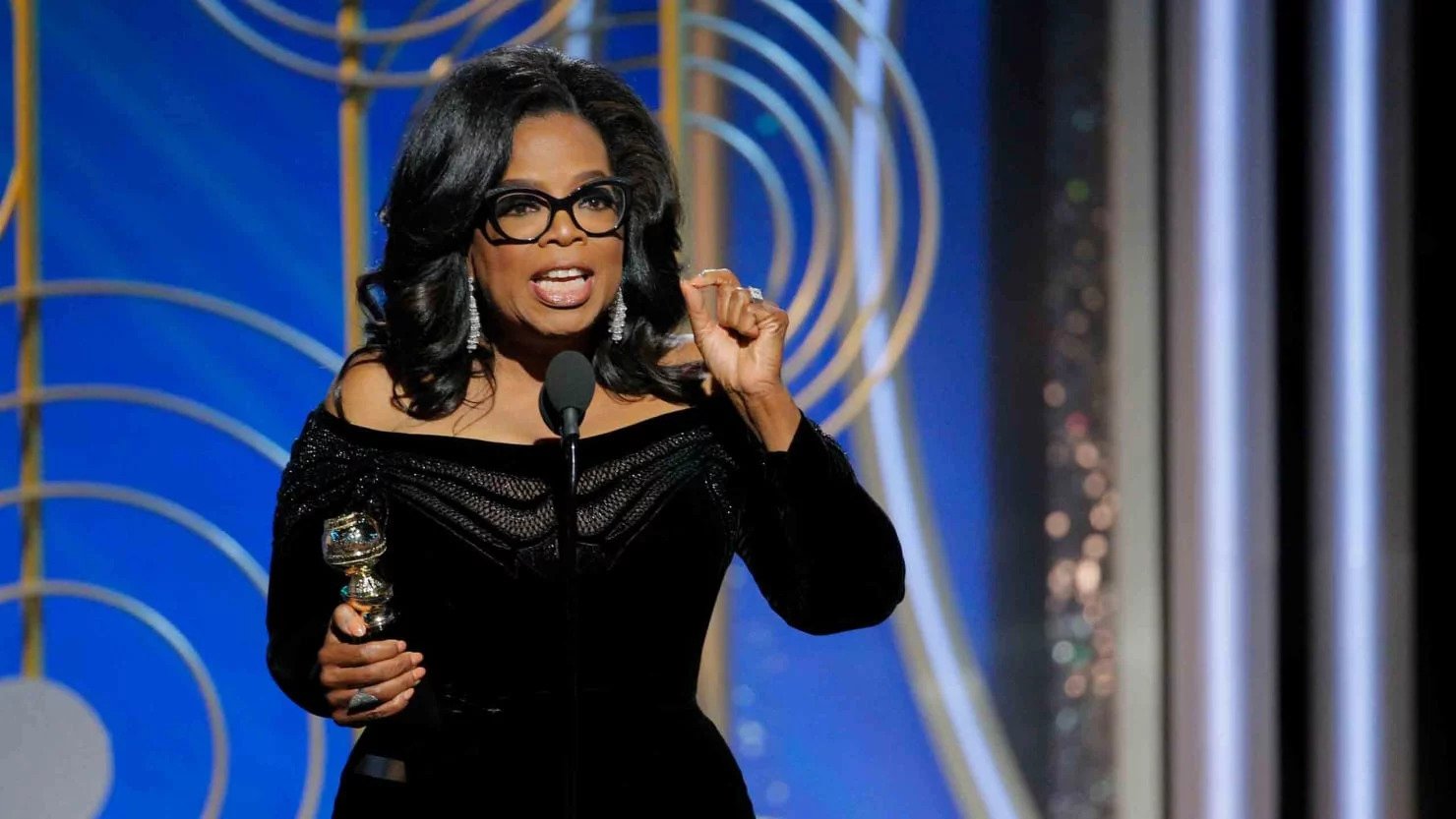 6. Oprah, need we say more?
"Your full-on attention for any activity you choose to experience comes with a level of intensity and truth. It's about living a present life, moment to moment—not worrying about what's going to happen at 3 o'clock and what's going to happen at 7 o'clock. That whole thing about multitasking? That's a joke for me. When I try to do that, I don't do anything well."
Leave it to Oprah to remind us that spreading our mental energy too thin leads nowhere. Oprah makes a point to get her work done as efficiently and quickly as possible through "radical focus," also called "deep focus" by another proponent of the same method, Bill Gates. By giving your all to the project you're working on or the person you're speaking to, you gain and retain much more information than you would have if your mind was wandering elsewhere. You're also much more likely to complete the task at hand more quickly.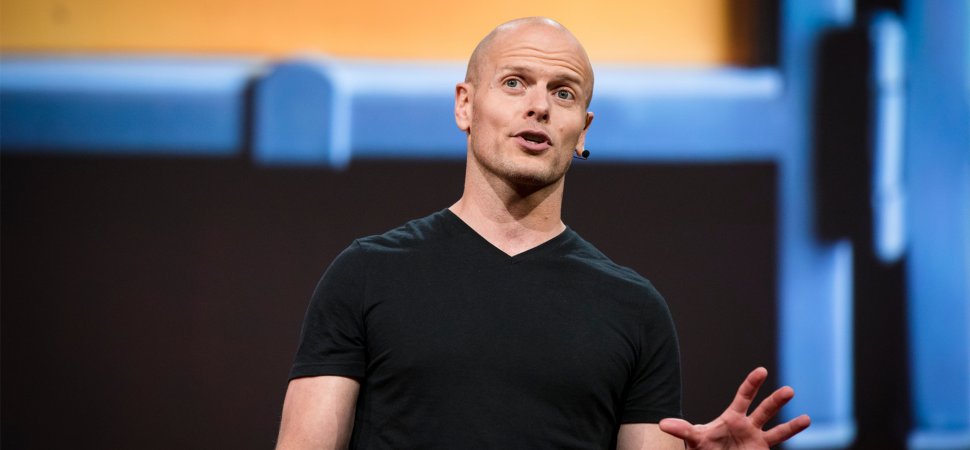 7. Tim Ferriss, Bestselling Author, Entrepreneur, & Public Speaker
"Never automate something that can be eliminated, and never delegate something that can be automated or streamlined. Otherwise, you waste someone else's time instead of your own, which now wastes your hard-earned cash."
As the author of The 4-Hour Workweek, Tim Ferriss believes that the general population only works 8 hour days and 40 hour workweeks because that's the time given to us by the powers that be. Ferriss believes that we fill the time that is given to us, and work can be done much more efficiently if we impose stricter deadlines and tighter hours on ourselves.
This motto of maximum efficiency leads to Ferriss's love of automation. We have so many technological wonders at our disposal which can lessen our time spent at the office, but most of use don't use as many as we should. Ferriss also believes that menial tasks, like setting reminders and sending calendar invites, shouldn't be delegated. Instead of telling your coworker to do something you can do yourself, do it and save time you would have spent 1) delegating the task, 2a) having your coworker mentally process the task and 2b) possibly ask questions, and 3) having them complete the task.
For more advice from Ferriss, check out his first live event in LA at Cross Campus.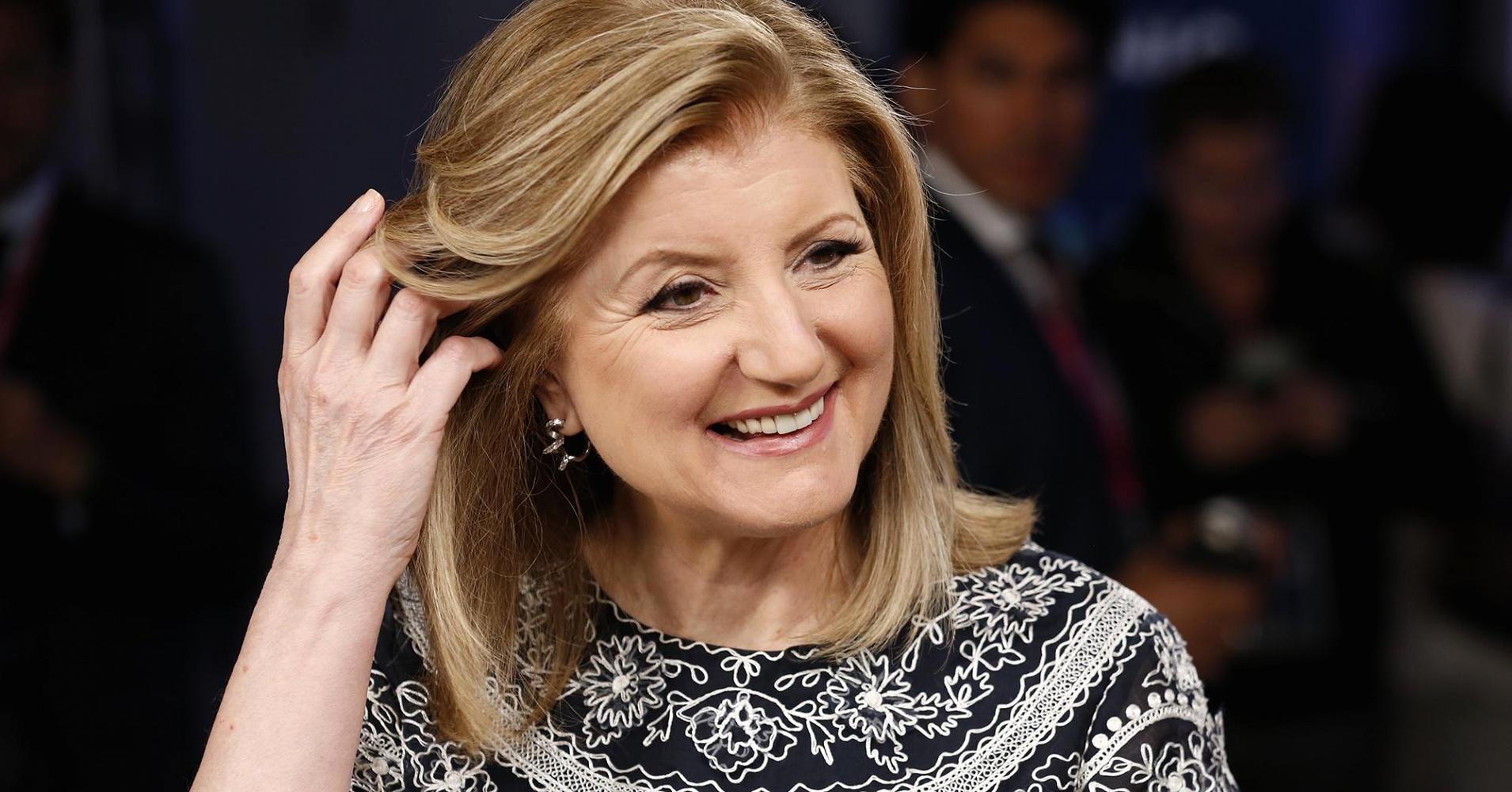 8. Arianna Huffington, Founder of Thrive Global & The Huffington Post
"When we take time to sleep, we are more effective as entrepreneurs, as leaders. Our cognitive performance improves. We make better decisions. We are less reactive. We get less upset when bad things happen."
Arianna Huffington scoffs at the "hustle 'til I die" mentality. She knows the value of self-care in the entrepreneurial world because she was a struggling entrepreneur; she collapsed from exhaustion in 2007. The value of a good night's sleep cannot be stressed enough, and to spread the word, Huffington founded Thrive Global to teach professionals that burnout does not have to be the price of success. Cross Campus encourages similar thinking with our motto of #worklifebalanced and our relaxing meditation rooms in Downtown LA, Santa Monica, and South Bay.
9. Spencer Rascoff, CEO of Zillow & Co-founder of Hotwire.com
"I create email invites for myself, and I paste emails into the meeting invites. So if there's a problem I'm trying to solve, and I have 10 or 20 emails about that topic, I'll pull them out of my inbox, put them into a meeting invite, and when that half hour time slot comes, everything is there in the meeting invite."
The inbox of a CEO is quite a thing to behold, particularly when an issue arises (e.g. a server crashes, a new project has hit a roadblock, etc.). That's why Spencer Rascoff created his own unique system to manage the mountain of emails he receives each day. If the time slot arrives to solve the problem and he doesn't have time to figure it out, he'll push the meeting invite to another free slot on his calendar. For more from Spencer Rascoff, watch his fireside chat with Jason Nazar during Startups Uncensored at Cross Campus Santa Monica.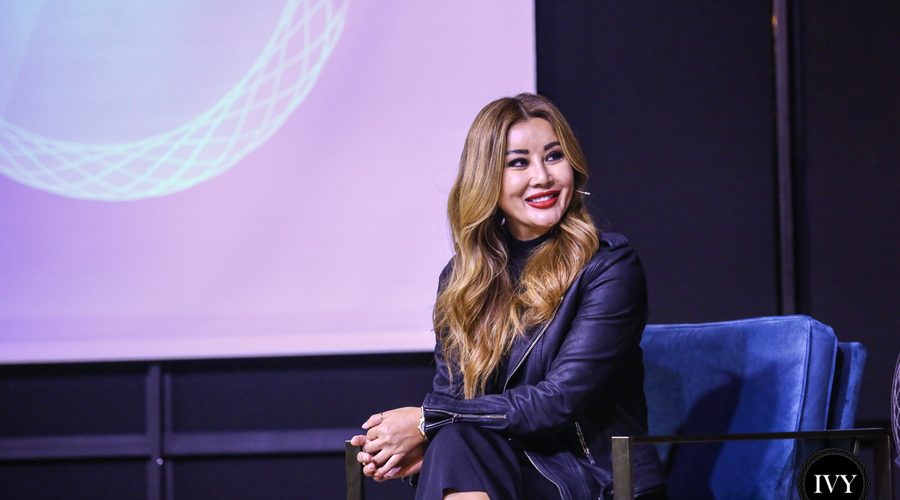 10. Toni Ko, Founder of NYX Cosmetics & PERVERSE Sunglasses
"I make a to do list. I cross out the easy projects first then move on to harder projects. It's basically multi-tasking 24/7."
Despite the proliferation of digital calendars and to do lists, nothing is as satisfying as checking off tasks on a piece of paper. Be like Toni Ko - list all of your tasks (even the small ones!) and create a snowball effect by working on the quickest, most menial tasks first as you work your way up to more time-consuming projects. If this strategy helped Ko make her company so successful that it was purchased by L'Oréal for half a billion dollars, who says it can't do the same for you?
----
Start meeting your productivity goals at Cross Campus and take your business to the next level. We have coworking, offices for teams of 1 to 60, meeting space, and event space to fit all of your business needs. Schedule a free tour to get your membership started today. For the month of April, Resident Membership is only $299/month!