Join Aerospace experts and IMAX for a special virtual event on ASTEROID HUNTERS and planetary defense.


About this Event
Join us for a virtual panel discussion on the IMAX original film ASTEROID HUNTERS with the film producer, Phil Groves, and key speakers from The Aerospace Corporation. Attendees will get a new perspective on the film through a behind the scenes look at film making. This presentation will be followed by a panel discussion with experts and pre-collected audience questions.
Agenda:
12:00 PM Introduction and Kahoot! Trivia Game
12:05 PM Welcome Remarks
12:10 PM Behind the Scenes of Asteroid Hunters
12:25 PM Panel Discussion
12:45 PM Q & A
12:55 PM Conclusion
Special Guest:
Steve Isakowitz, President and CEO of The Aerospace Corporation. Click here to read his full biography.
Speakers:
Phil Groves, Film Producer, Asteroid Hunters
Dr. Paul Chodas, Director of the JPL Center for Near-Earth Object Studies, NASA
Dr. Bill Ailor, Technical Fellow, The Aerospace Corporation
Dr. Nahum Melamed, Project Leader, Embedded Control Systems, The Aerospace Corporation
Randy Bell, Senior Project Leader, CSG Technology, The Aerospace Corporation
Dr. Jon Neff, Senior Project Leader, CSG Technology, The Aerospace Corporation
Chelsea Thangavelu, Member of Technical Staff, Astrodynamics Department, The Aerospace Corporation
To read their full biographies, click here.
Registration is required as limited space is available.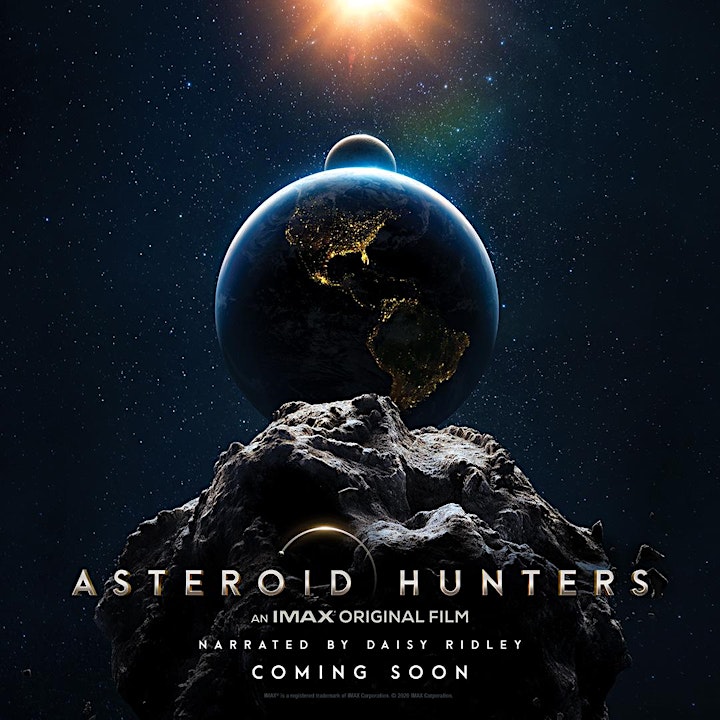 For questions or more information please contact Lauren Gandara, Lauren.Gandara@aero.org.
Your attendance and participation at this event is consent to be photographed and/or video-recorded for use by The Aerospace Corporation for internal and external (public) use. If you do not wish to be captured in photo or video formats, please inform the event organizer. Attendees are not permitted to take photos or video during workshop session.
--------
For discounts and early access to hundreds of events like this every year, become a member of Cross Campus and join our community of 2,500+ creative professionals. Learn more